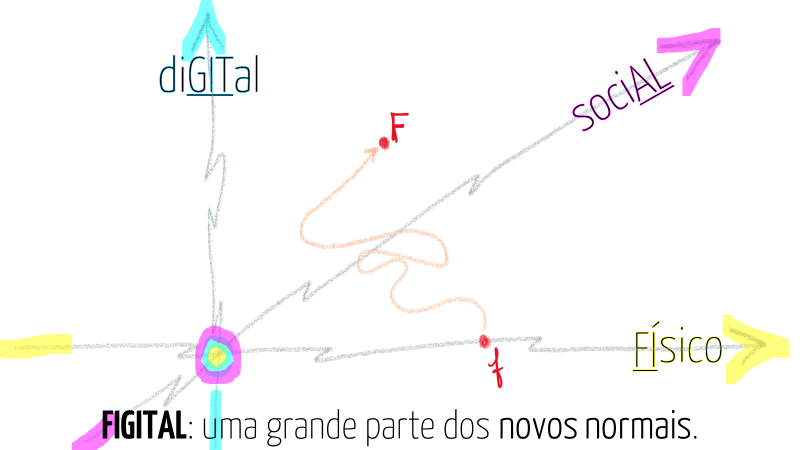 Jon-Arild Johannessen traça um futuro um tanto sombrio para a revolução da informação, o futuro do trabalho, nela, e ainda bem que nos avisa de um possível fim das hierarquias logo no título, em The workplace of the future: The fourth industrial revolution, the precariat and the death of hierarchies [2018, CRC Press, 2018, grátis no link bit.ly/2UXPy2e].
A partir de uma análise e síntese do trabalho de dezenas de autores em décadas, Johannessen descreve futuros possíveis -e prováveis- para o que podem ser os arranjos do trabalho e emprego num futuro em que a revolução da informação se aprofunda muito e tem impactos cada vez maiores. Por mais de uma razão, e até para entender melhor o que é, quem já é e quem será, quase inevitavelmente, o precariado, vale a pena ler.
Continuar, link
Este é o primeiro de uma série de cinco posts de Silvio Meira sobre o assunto do título.
O segundo trata da primeira fundação para os futuros figitais, estabelecendo as lógicas para flexibilidade combinatória, e está no link bit.ly/3rYYOzo; o terceiro trata de plataformas figitais, sem as quais não há ecossistemas figitais, e está no link bit.ly/3lMn1rN.
O quarto, sobre experiências fluidas e suas cinco lógicas, está no link… bit.ly/3CKB6fs.
O último post trata de transformação estratégica como uma fundação essencial para futuros figitais, no link… bit.ly/384K210.