The entertainment and media (E&M) complex — a set of vital, global, and dynamic industries — is continually blurring lines, creating new markets, and both causing and responding to disruption. Rampant waves of innovation and the changing habits and demands of consumers are spawning opportunities and luring companies from other sectors — especially technology and telecommunications — to lean in to E&M.
For the last 18 years, PwC's Global Entertainment and Media Outlook has provided a valuable and remarkably comprehensive guide to the continual evolution of these ever-expanding industries. Beyond robust data, in these articles we offer incisive views and insight into phenomena ranging from the impact of artificial intelligence to the need for companies to focus on their fans.
A Strategist's Guide to Artificial Intelligence by Anand Rao
As the conceptual side of computer science becomes practical and relevant to business, companies must decide what type of AI role they should play.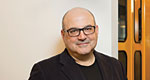 Outlook 2017-21 The Next Pop Superstar Just Might Be a Robot by Deborah Bothun and Art Kleiner
Shelly Palmer, one of the world's leading digital-technology commentators, talks about the evolution of the entertainment and media industry.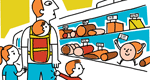 Connecting the Dots from Brand to Demand by Emre Sucu, Matthew Egol, and Edward Landry
The best consumer strategies start with knowing where and why people shop for your product.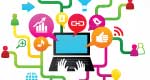 When Robots Miss the Minutiae by Daniel Gross
As tasks such as ad placement are becoming automated, it's obvious that machines will need to make a huge leap to discern context.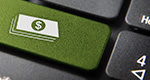 Strategy Talk: What's Wrong with Cross-Selling, Anyway? by Ken Favaro
Your strategy should turn customers into "cross-buyers" of your products and services.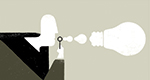 Two Simple Concepts for Satisfying Customers by George E.L. Barbee
Get to know your highest-volume customers, and fill the satisfaction gaps that they won't tell you about.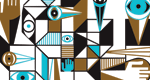 Why Augmented Reality Will Be the Next Revolution in Retail by Kamil Klamann and Sekoul Krastev
The Pokémon Go craze may have faded, but it provides clues for retailers using technology to engage consumers.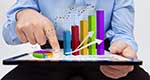 Turn a Growth Bump into a Boon by Matt Palmquist
Traditional marketing tends toward rigidity and long-range planning, but firms must break out of this framework to exploit unexpected, one-off events.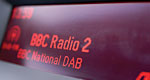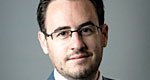 The Digital Marketing Value Loop by Shellie Karabell
INSEAD's David Dubois on how companies and their customers communicate in the digital a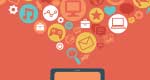 How Smartphone Apps Influence the Way We Shop by Matt Palmquist
Consumers who use mobile apps tend to make more-frequent purchases, spend less per transaction, and return items more often than those who don't.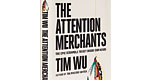 Buying Our Time by Edward H. Baker
Author Tim Wu argues that the Internet's descent into clickbait and trivia is only the latest chapter in a long history of advertisers grabbing our attention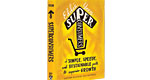 It Pays to Get to Know Your Superconsumers by Catharine P. Taylor
Beyond revenue, customers who are obsessed with a product don't just provide valuable insight but are a conduit to new markets.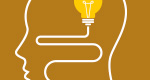 How Howard Schultz's Angel Poised Starbucks for Success by Thomas A. Stewart and Patricia O'Connell
Few have resolved the tension between identity and growth as masterfully as the coffee chain's CEO.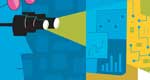 Virtual Reality's Uncertain Picture by Daniel Eckert and Matthew Lieberman
The growing array of immersive entertainment experiences carries unforeseen implications for content owners and creators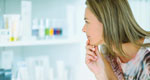 The Myth of the Coveted Loyal Shopper by Matt Palmquist
When it comes to consumer goods, infrequent purchasers, not faithful customers, seem to drive market-share growth.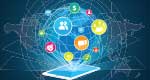 A Renaissance in Marketing? by David Meer
Technology and advanced analytics are breathing new life into an industry that had grown tired.
Source: strategy+business, Marketing, Media & Sales